Last month, every week brought news of a significant acquisition in the HR and learning tech spaces. Interestingly, in one way or another, the recognized importance of building employee skills and capabilities was a factor in each of these announcements. Other common drivers? The incredible competitive pressure in the HR tech market and the mind-boggling pace of innovation we continue to see in this market.
There's not enough space in this column to delve into all the details. And, of course, it will take time to see how these acquisitions actually play out for the companies and customers involved. You can be sure I'll be covering these moves—along with many others—and offering my take on how I foresee them impacting the market in my upcoming HR Tech keynote, "The Disruption Never Stops."
For now, I'll provide highlights on each announcement. Come to Las Vegas and get the full scoop, as well as the complete market context.
ServiceNow acquires Hitch
Announced on June 3, this acquisition is a strategic move to extend ServiceNow's market reach. Initially, ServiceNow focused on case and knowledge management, service delivery automation and important applications for IT and HR self-service. Over the last two years, the company expanded into hybrid work management, workplace scheduling, employee portals and mobile apps. And all this is built on a scalable workflow platform (the Now platform) that lets any user develop applications that can use, leverage and integrate data from other corporate systems.
While Hitch is a relatively small company, it brings to ServiceNow a new set of skills-based tools (for employee learning, growth, mobility and transitions), allowing ServiceNow to move deeper into new markets and grow. And the skills-based HR market (talent marketplace, employee development, career management) is huge.
---
---
With its vast experience in connecting and integrating legacy systems, ServiceNow is envisioning a federated rather than centralized model for skills—a solution incorporating multiple skills-related systems, each using skills data for its own individual needs. And this, believe it or not, is where the market is headed. The result would be the ability to build a functional, geographic or corporate skills model and then use it for ServiceNow workflows, learning journeys and customized experiences.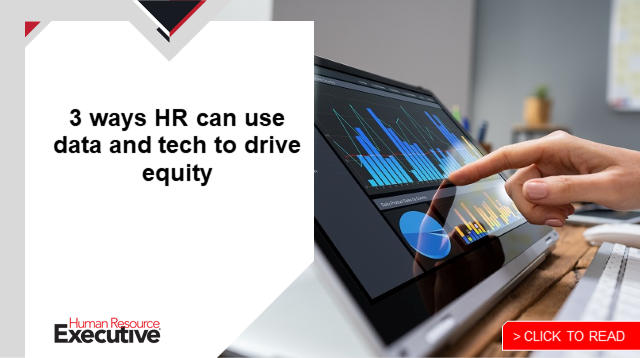 While the potential is huge, this is a rather tricky move for ServiceNow since it will put it into competition with such market behemoths as Workday, Oracle and Eightfold.
Cornerstone acquires SumTotal
Next up was the announcement that Skillsoft had agreed to sell SumTotal to Cornerstone.
SumTotal Systems is the combination of many older LMS technologies, including Click2Learn, Docent and GeoLearning. The company was constantly reinventing itself as corporate training evolved. However, the world has moved on; companies no longer want LMSs to be employee-facing systems. The traditional compliance-based LMS solution, which SumTotal pioneered, is now viewed as back-office software.
However, SumTotal has some very large customers, which will bring significant recurring revenue to Cornerstone, which also owns other legacy platforms such as Saba, Lumesse and Halogen. For SumTotal customers, this acquisition is probably good news, since they now have a technology-focused company as a vendor partner.
Degreed acquires Learn In
Degreed was one of the first companies to offer a learning experience platform. Introduced about 10 years ago, LXPs gave corporate training departments the ability to unlock LMS content and connect to other content sources—giving employees easier, more customized and self-directed access to learning. It was a very good idea. Over the next years, Degreed grew rapidly while encountering increasingly stiff competition.
---
---
On June 23, Degreed announced the acquisition of Learn In, founded to help companies establish internal talent academies for building workforces with deep skills and broad capabilities over longer learning journeys. Learn In's core features supplement those of Degreed's LXP and include prepaid learning stipend cards, a world-class skills marketplace and custom program builder, a tuition benefits manager and dedicated coaching.
Degreed's vision is to build what we used to call a "program management platform" that assembles content, manages cohorts and handles the e-commerce and tuition reimbursement for third-party programs. This is something training managers from every major company would want. However, there are many complexities and technologies involved in such an offering.
The acquisition announcement was accompanied by the news that Degreed's co-founder, David Blake, is returning as CEO. (Blake founded Learn In several years ago; he left Degreed in 2018.) He pulled off a brilliant idea before; we'll see if he can do it again.
Gloat lands $90 million investment
This news is interesting on two fronts. First, this is a LOT of money; it's part of a Series D round of funding that brings the total raised to $192 million. Secondly, this investment was made by Generation Investment Management, a firm chaired by former Vice President Al Gore and focused on sustainable investments.
---
---
Gloat started in 2015 with the mission of using AI to facilitate internal talent mobility. Through innovative use of AI, Gloat has helped companies break down organizational silos, analyze employee skills at scale and provide data-driven insights for talent-related decisions. These are extremely valuable benefits; our research continues to show that workforce agility is now a fundamental key to business success.
Generation selected Gloat as the first investment in its new Sustainable Solutions Fund IV because of a shared goal: to shape a future of work that finally prioritizes the future of the worker. This infusion of cash will help Gloat continue to grow and deepen its footprint in this important market segment, which includes stiff competition from companies such as Eightfold, Fuel50, Workday and Oracle.
---
Learn more by attending Josh Bersin's widely anticipated keynote, "The Disruption Never Stops," at the HR Technology Conference, Sept. 13-16, at Mandalay Bay, Las Vegas. Bersin's keynote is scheduled for 8:30 a.m. Wednesday, Sept. 14.